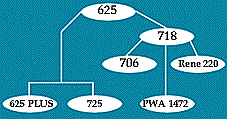 IMPORTANT INFO
Electronic Final Manuscripts Due to TMS
June 17, 2005

Welcoming Reception
October 2, 2005
At this early date, these deadlines may be delayed marginally. Also, there will be authors who will still submit their papers for the Symposium Proceedings via a typed manuscript that follows the same format printed in the previous five symposium volumes.
PDF Library
Below is a complete list of all PDF files that are associated with the TMS Superalloys 2005 symposium.
These files are made available as a information resource.
These items will download a printable PDF form for completion and off-line submission. Please follow the submission instructions on the individual forms.
PDF FORMS:
PDF BROCHURES AND INFO:
Adobe Acrobat is required for viewing of all PDF files.
FOR MORE INFORMATION . . .
Complete the TMS Upcoming Meetings Mailing List Form to receive additional information about this meeting, or please contact:
TMS, Meeting Services
184 Thorn Hill Road
Warrendale, PA 15086 USA
Tel: (724) 776-9000 x 243
Fax: (724) 776-3770
Email: mtgserv@tms.org