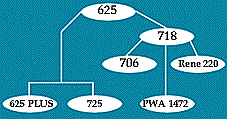 IMPORTANT INFO
Electronic Final Manuscripts Due to TMS
June 17, 2005

Welcoming Reception
October 2, 2005
At this early date, these deadlines may be delayed marginally. Also, there will be authors who will still submit their papers for the Symposium Proceedings via a typed manuscript that follows the same format printed in the previous five symposium volumes.
Social Events
The following events are planned. Please check back for additional information or updates to the social events calendar.
Attendees are invited to a welcoming reception on Sunday, October 2nd. This welcoming reception is included in the registration fee.
There are currently three luncheon buffets planned during the symposium. These luncheons are included with the full conference registration fee.
Monday, October 3rd
Tuesday, October 4th
Wednesday, October 5th
Non-registrants, students, and guests may purchase tickets via the Registration Form. The cost is $35 per person for each luncheon event.
FOR MORE INFORMATION . . .
For questions concerning registration, please contact:
TMS Meeting Services
184 Thorn Hill Road
Warrendale, PA 15086
telephone (724) 776-9000, ext. 243;
fax (724) 776-3770;
e-mail mtgserv@tms.org